Researching the connection between a painting portraying the Roman emperor Domitian and Leonardo da Vinci.
Presenting the Domitian, a newly discovered work of art signed L da Vinci.
Oil on canvas, lined, depicting the Roman emperor Domitian. 52 ½ x 40 ½ in, 133 x 102.5 cm. The painting is signed "L da Vinci" with the underlined letters "Pinxt" directly below. To the upper right part of the painting there is an inscription "DOMITIANO.IM.XII".
The painting is covered by a very thick darkened and oxidized dammar varnish which is partially blanched and obscures the overall look of the painting. It has been partially overpainted and has many darkened and discolored retouches. The varnish and the retouches result in a difficulty to fully see the image. The painting needs surface restoration.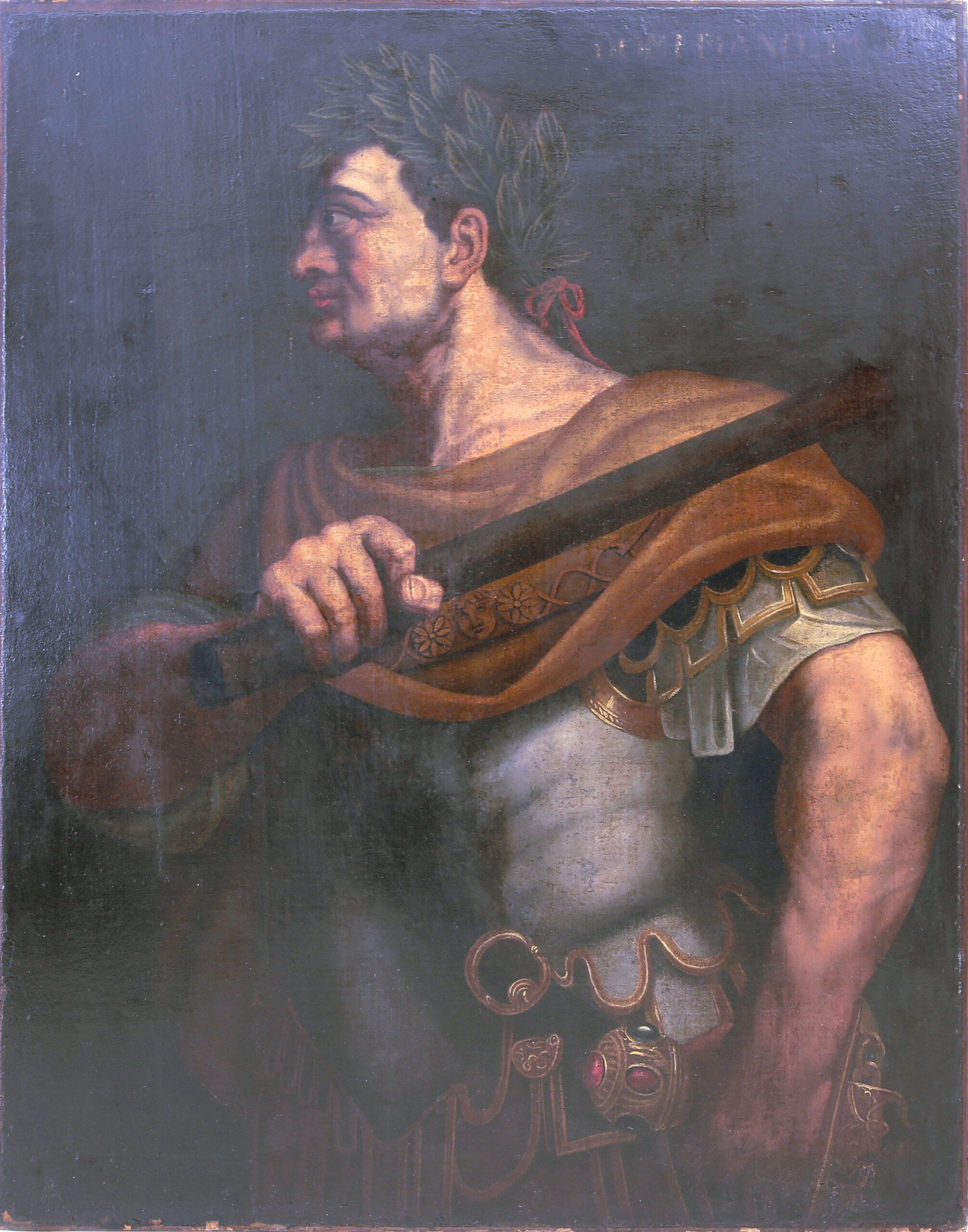 Roman emperor Domitian Oil painting Leonardo da Vinci Titian, Tizian, Tiziano Vecellio, Roman emperors, Eleven Caesars, Undici Cesari, Domitianus, Isabella d'Este, Federico II Gonzaga, Mantova, Mantua, Italy, Francis I, Amboise France, Charles I England. The lower part of the painting is badly damaged, with large fillings and losses of original paint