Pigment analysis, using Raman spectroscopy. The report will be available in September, 2023.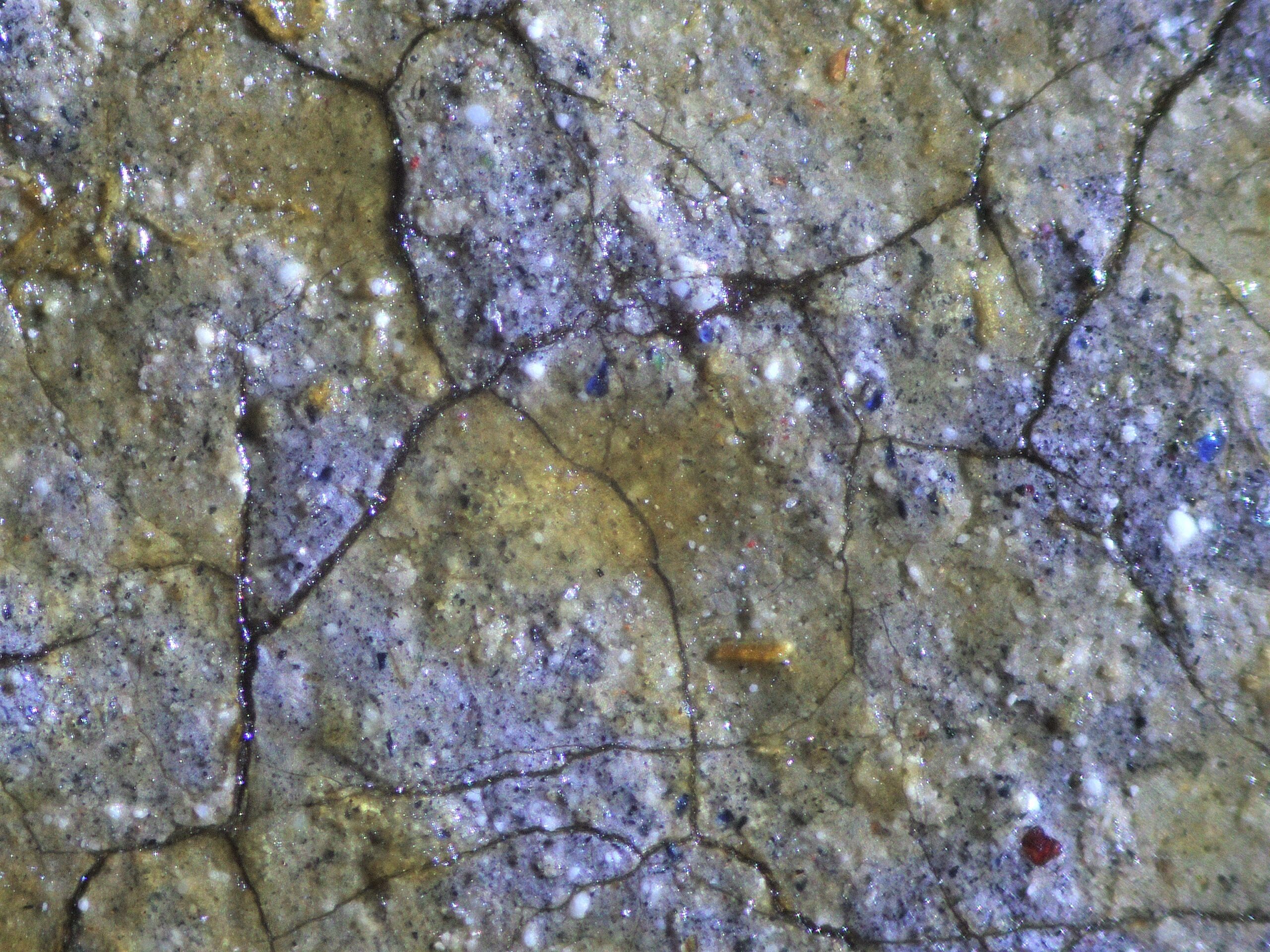 Photomicrograph of area H, located on Domitian's muscle cuirass.
Below, a selection of spectra.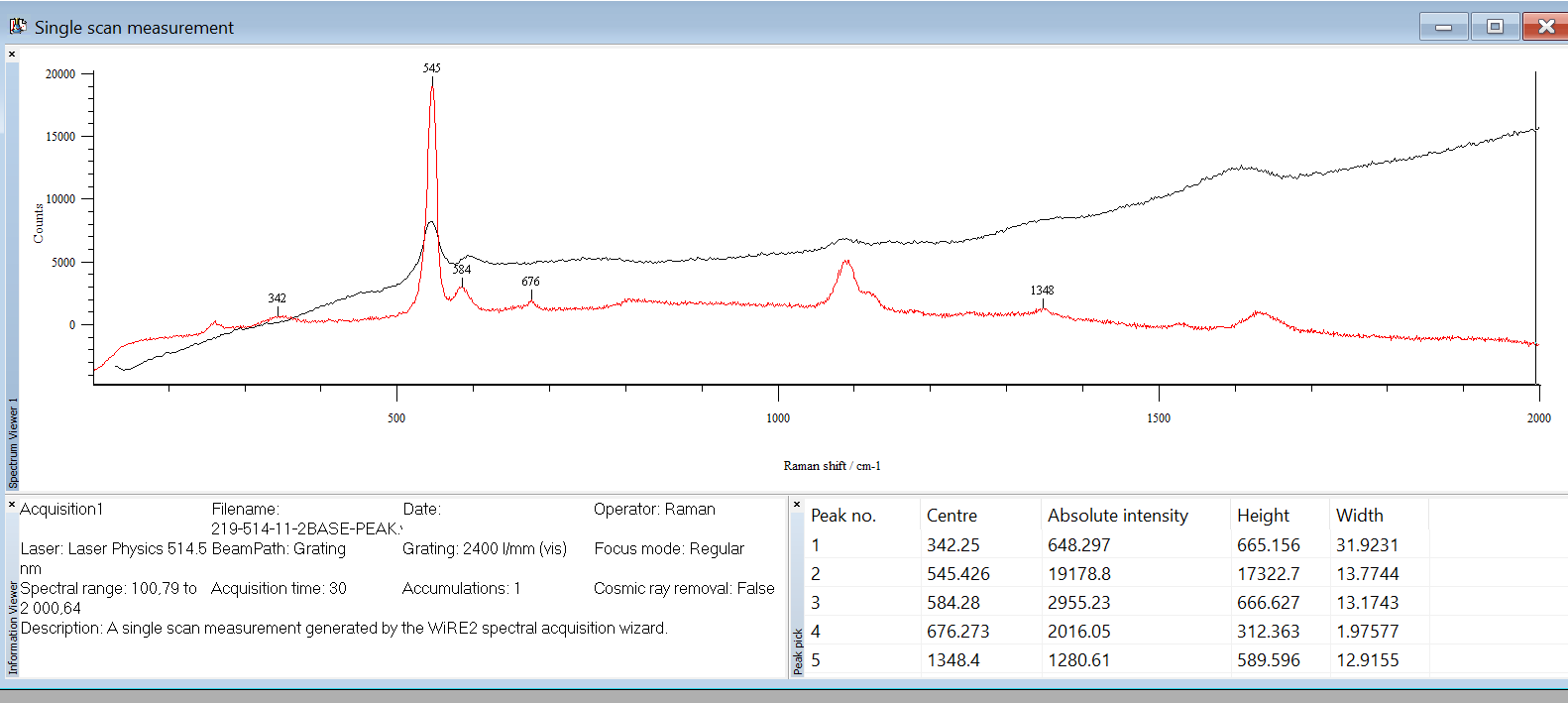 Ultramarine (lapis lazuli)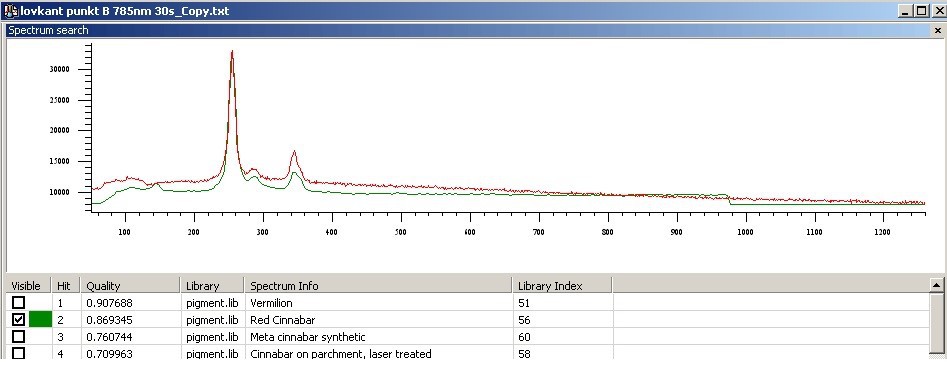 Lead tin yellow (lead stannate)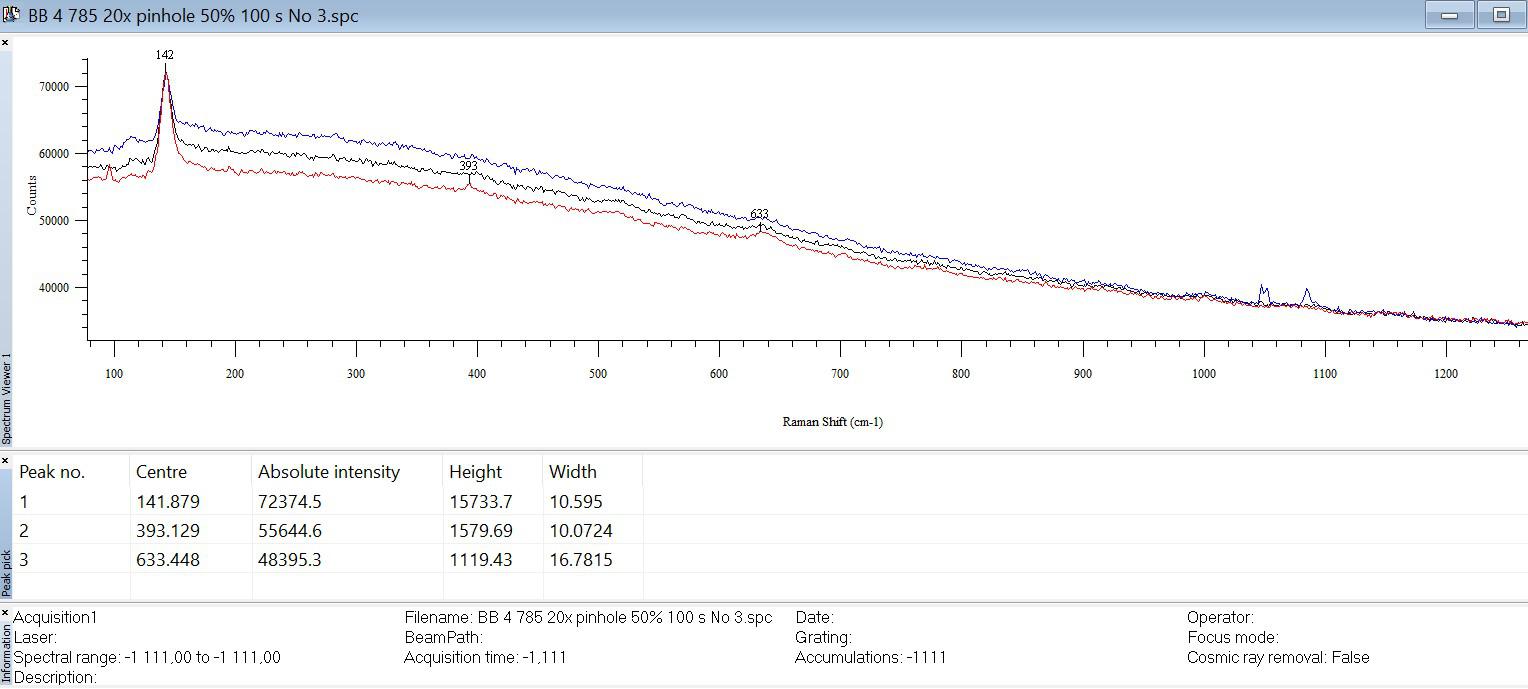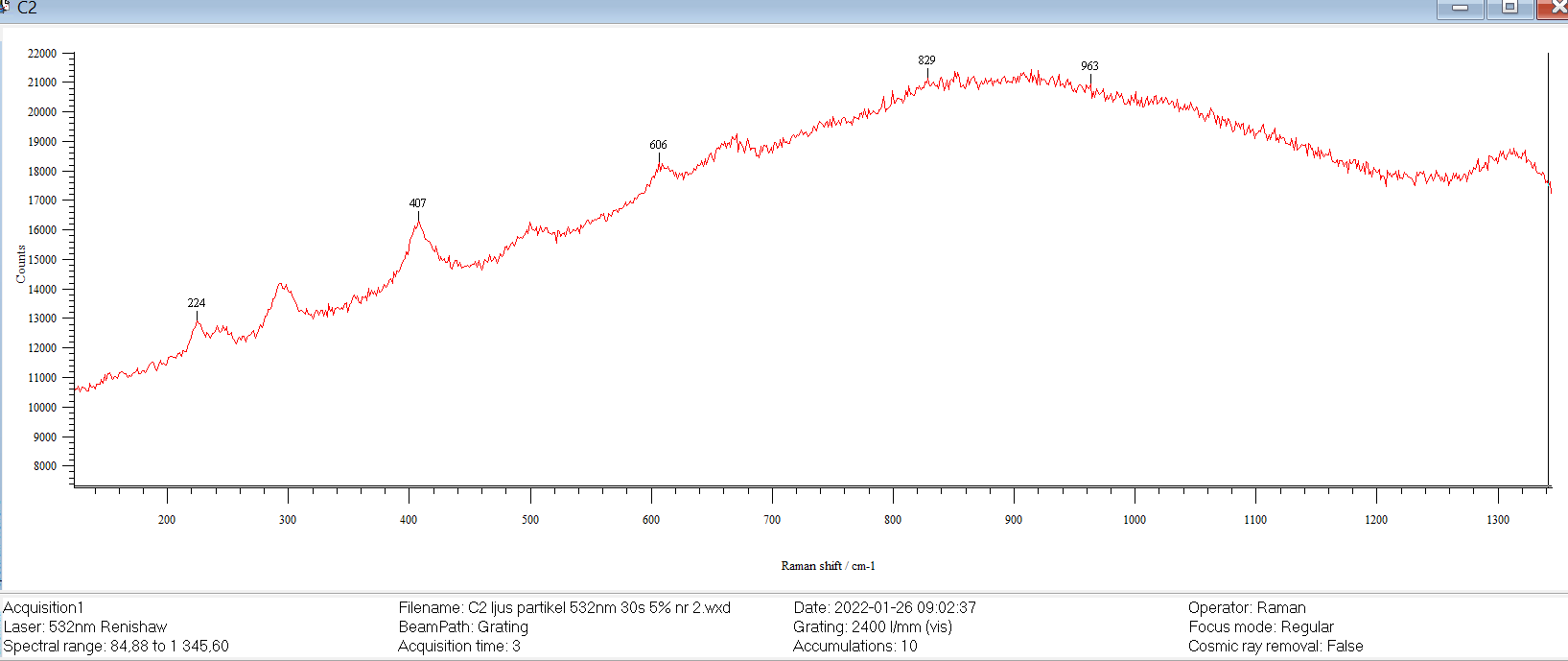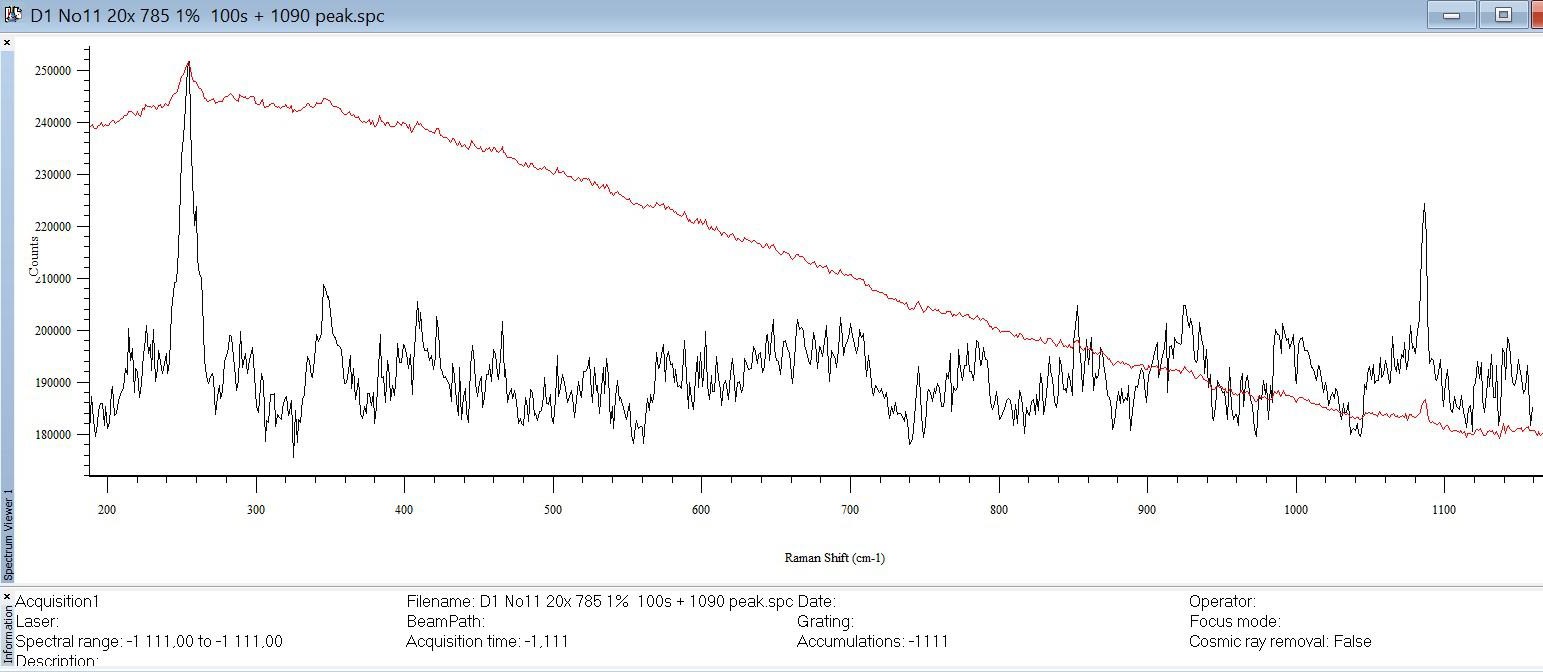 Calcite and cinnabar mixed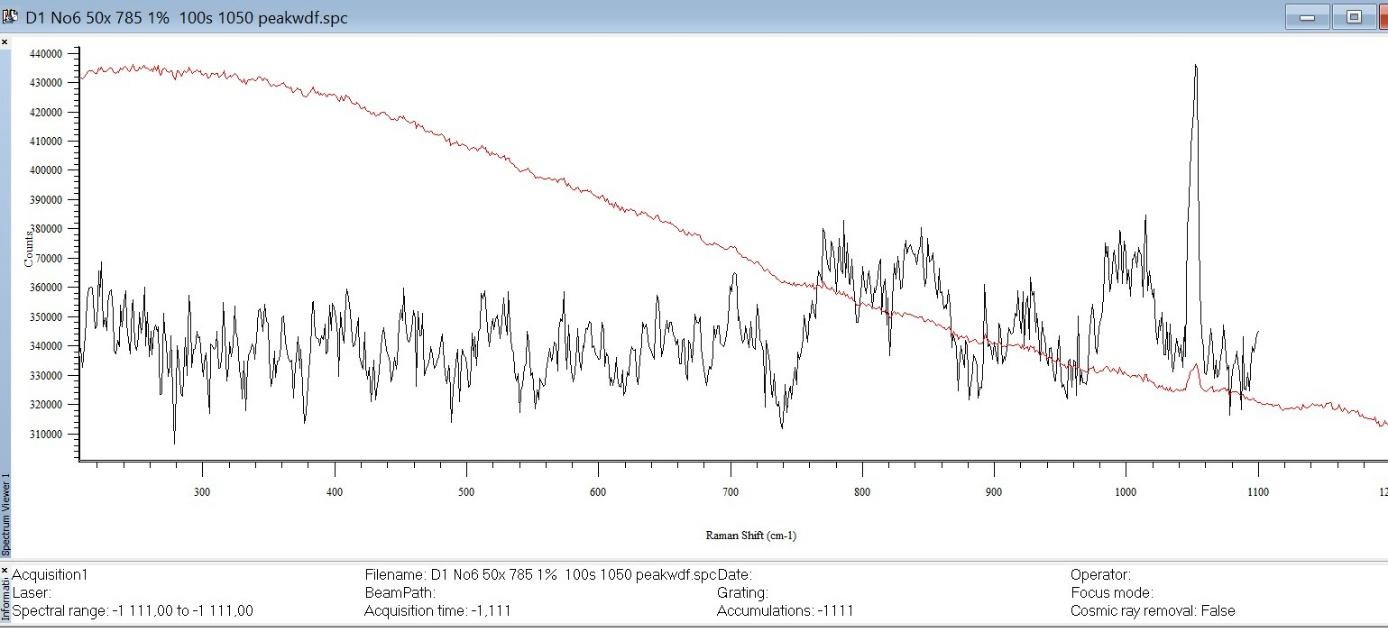 Cerussite (natural lead white)

Roman emperor Domitian, Leonardo da Vinci, Titian, Tizian, Tiziano Vecellio, Roman emperors, Eleven Caesars, Undici Cesari, Domitianus, Isabella d'Este, Federico II Gonzaga, Mantova, Mantua, Italy, Francis I, Amboise France, Charles I England.