A brief excerpt from the history of the original emperor paintings by Titian and the relation between the Gonzaga family of Mantua and Leonardo da Vinci and Titian.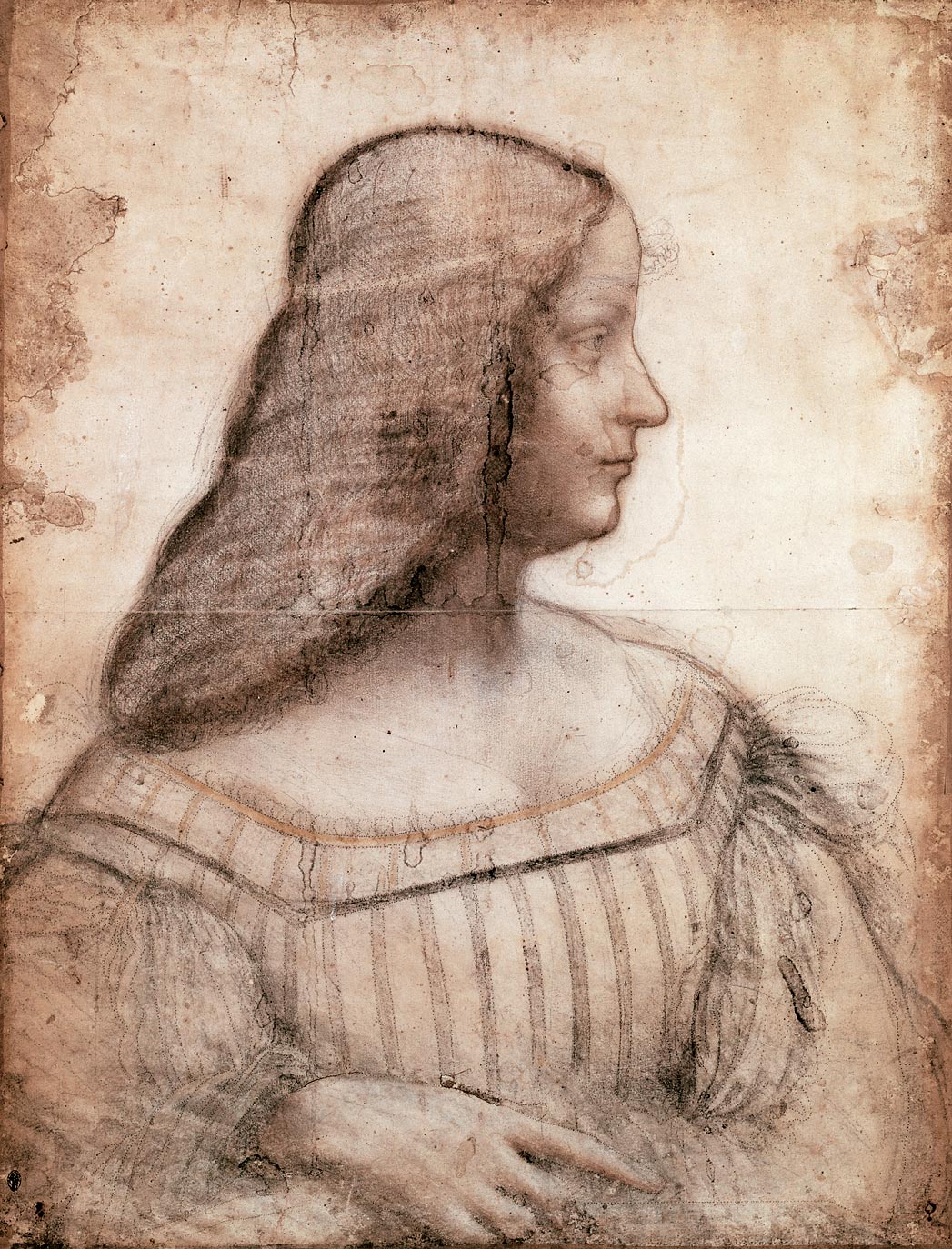 The Louvre Museum. Isabella d'Este, portrait drawing (sketch), by Leonardo da Vinci.
Isabella d'Este (1474-1539), Marchioness of Mantua, Italy, had an artistic relationship with Leonardo da Vinci. Beginning in late 1499, Leonardo spent several months with her at the Ducal Palace in Mantua and produced a finished portrait drawing of her. In the years that followed, Isabella wrote to the artist to ask him to undertake other paintings and projects. Isabella's son Federico II Gonzaga (1500-1540), Duke of Mantua, met Leonardo while in Amboise. Isabella d'Este had an artistic relationship with Titian who painted portraits of her in 1529 and 1534-1536 and her son Federico II Gonzaga also had an artistic relationship with Titian who painted portraits of him in 1529 and 1530. In 1536-40 Titian painted for the Duke the original series of eleven half- length portraits of Roman emperors. Historical sources state there were twelve Roman emperor paintings, the twelfth being Domitian (version 1), on display at the Ducal Palace in Mantua in the 16th century.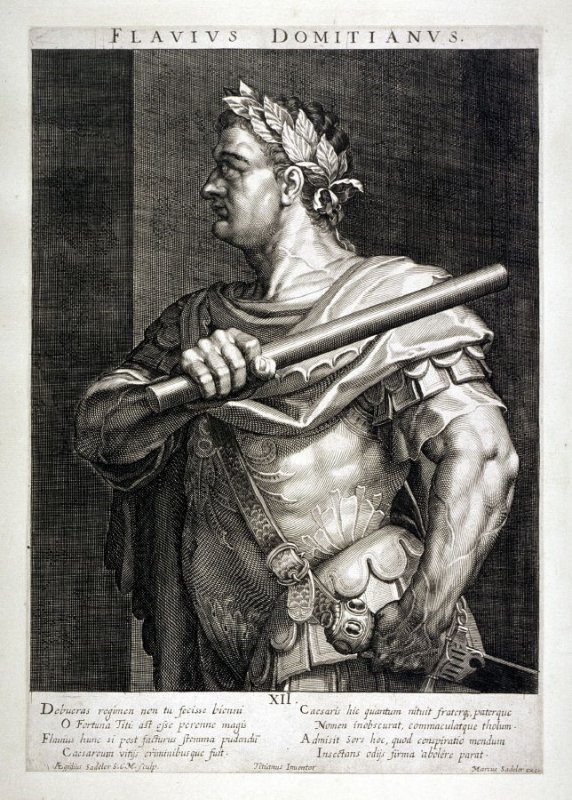 Version 1, Aegidius Sadeler's engraving.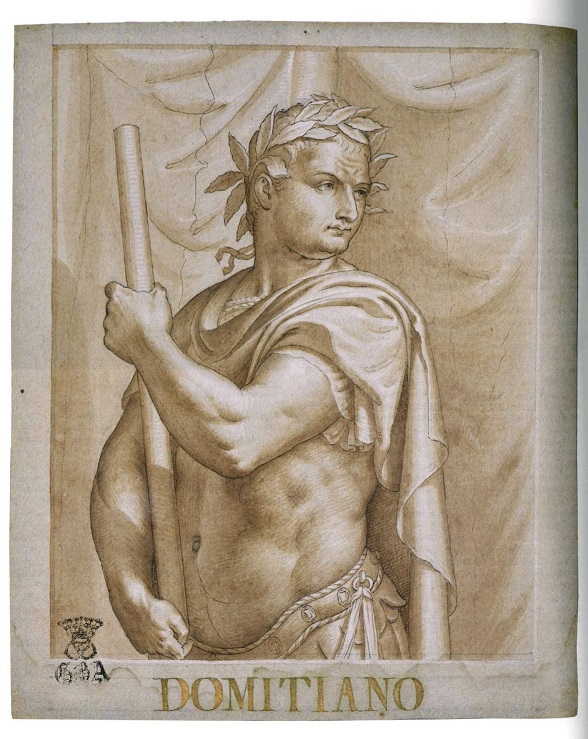 Version 2, the drawing of Domitian in Bernardino Campi's album of drawings of Titian's emperors in the Archivio Borromeo, Isola Bella, Lake Maggiore, Italy.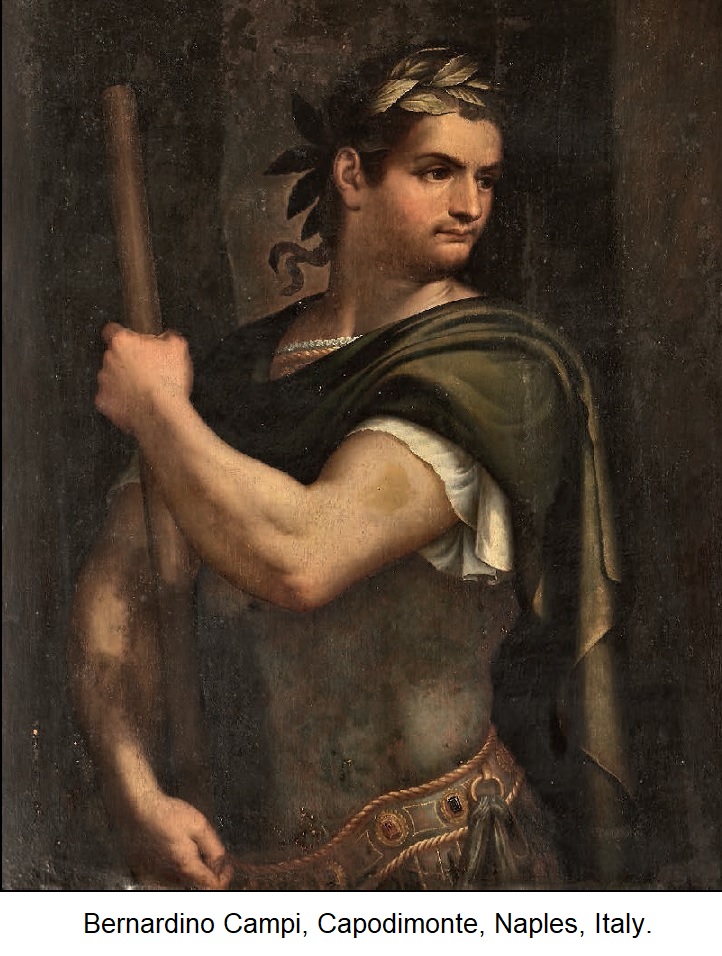 Scholars have different opinions as to who painted the twelfth painting Domitian (version.1) in the original series in Mantua. Most scholars suggest Bernardino Campi or Giulio Romano. New research suggests that Campi did not paint the Domitian (version.1) in the original series, his version, version 2, can be found e.g. in the Capodimonte, Naples.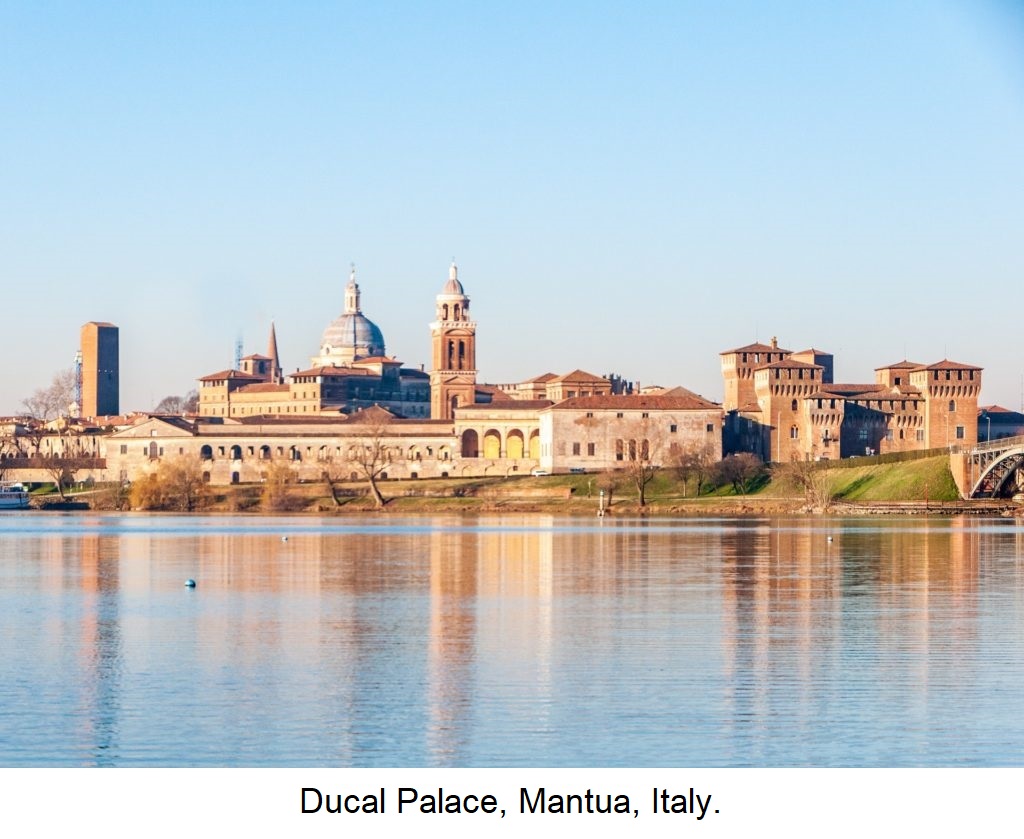 In 1627-28 virtually the entire Gonzaga collection of paintings and statues was sold to Charles I of England. In the three years it took to complete this transaction between the delays and confusion, between Mantua, Venice and London a good many works disappeared-stolen or lost. On the voyage by boat (the Margaret) from Venice to London Titian's Roman emperors were damaged by mercury and one had to be discarded because of the damage the mercury had done to it. All available information regarding the fate of the original emperor series, from the sale in 1627-28, the piecemeal sale and subsequent dispersion 1651 after the execution of Charles I to the great fire 1734 of the Alcazar, Spain, is unclear due to contradictory facts and lack of facts on how many paintings of the series vanished, were actually sold, transported and received during this time period.
Roman emperor Domitian, Leonardo da Vinci, Titian, Tizian, Tiziano Vecellio, Roman emperors, Eleven Caesars, Undici Cesari, Domitianus, Isabella d'Este, Federico II Gonzaga, Mantova, Mantua, Italy, Francis I, Amboise France, Charles I England.